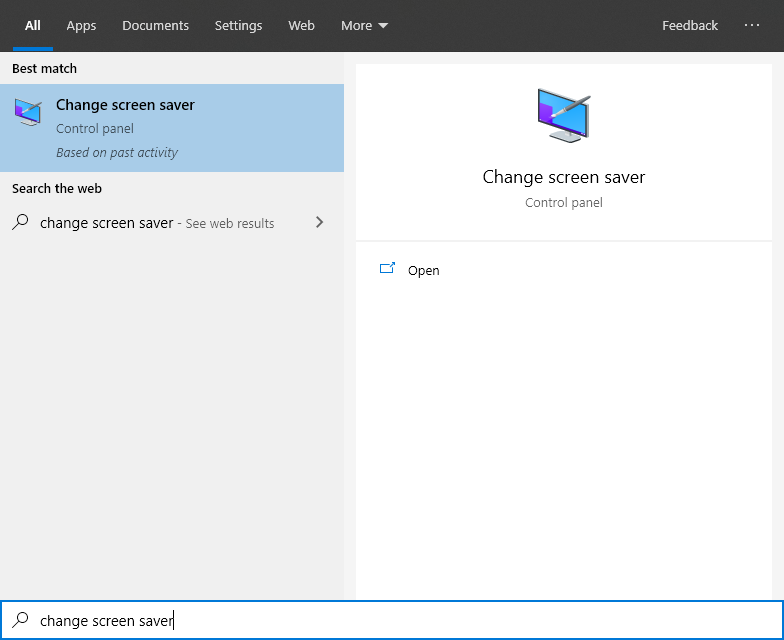 To use screen savers on Windows 10 and 11, use the following steps.
Click Start button, type Change screen saver and then press Enter key to open Screen Saver Settings.
Alternatively, right click Start button, go to Settings > Personalization > Lock screen, and select Screen saver settings.
Screen Saver Settings window appears: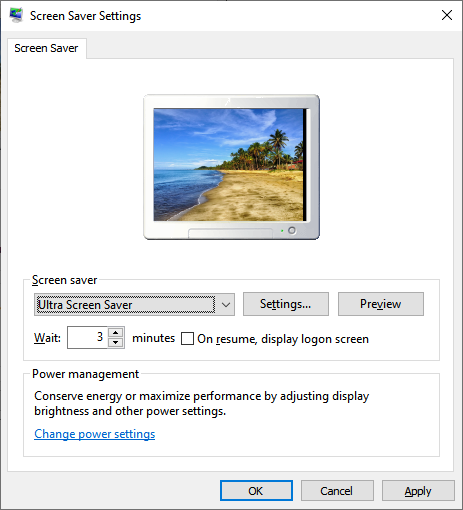 Choose a screen saver from the drop-down list. Ultra Screen Saver is the name of default screen saver coming from Ultra Screen Saver Maker.
You can click the Settings… button near the drop-down menu to personalize your screen saver.
Using the Wait option, you can set the number of minutes of inactivity before the screen saver turns on.
You can also check the On resume, display the logon screen option to lock your device automatically when the screen saver turns on.
Click the Apply button.
Click the OK button.
Once you complete these steps, Windows will activate the screen saver using the settings you specified.