About Live Screensaver Creator
Just type in web addresses or keywords and all corresponding websites or images found on the Internet are going to appear in the screensaver.
For Windows® 11, 10, 8 and 7.
Created screensavers will use Edge (Chromium) as the rendering engine if available or fallback to Internet Explorer. See more details about engines Live Screensaver Creator uses.
04 December 2022: New version includes various bug fixes.
Live Screensaver Creator Features
"Handy and reliable utility designed to generate screensavers that display web pages as a slideshow."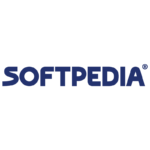 Softpedia
Live Screensaver Creator Tour
Video tutorials
Create screensavers using your favorite websites
Create screensavers using keyword search