Ultra Screen Saver Maker
Create a screen saver in 10 seconds! Add images, sounds, movies, text, websites or images using keyword search to your own screensaver.
04 December 2022: New version includes various bug fixes.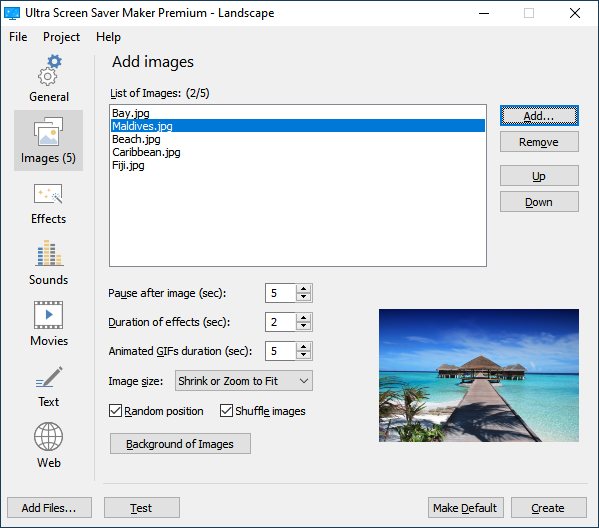 About Ultra Screen Saver Maker
Ultra Screen Saver Maker is the most popular and widely used screensaver software. It has helped thousands of creative people and organizations, including many Fortune 500 companies, achieve their commercial, marketing and personal goals by means of creating great screensaver projects.
Using Ultra Screen Saver Maker you can add images, sounds, movies, text, websites or images using keyword search to your own screensaver.
Just collect media files, preview them and simply add to your screen saver project using a point-and-click interface. You can also add text, date and time using different fonts and effects.
Type in keywords or web addresses and all corresponding images or websites found on the Internet are going to appear in the screensaver.
For Windows® 11, 10, 8 and 7.
04 December 2022: New version includes various bug fixes.
Ultra Screen Saver Maker Features
"The intuitive interface lets you make a screensaver quickly the first time you ever use the program."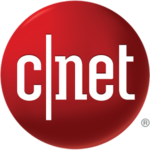 "This tool is worth looking at, because it's simple and fast…
Ultra Screen Saver Maker gets a rating of 5 out of 5."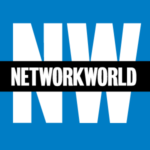 Network World
"This program is very easy to handle and has a nice interface."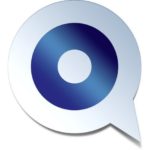 Software Informer
Our Customers Testimonials
Your application saved me a ton of time and was very easy to use. Thanks again.
Paul Goedheer
It's working very well
It's what I have been looking for for a long time.
Stan Wilkerson
It is working just GREAT!
Thank you so much for the professional and courteous customer support. This is what ALL companies should strive for!
Timothy Boulley
Top notch service, top notch software!
I will keep an eye on your site for new products. If it wasn't for guys like you, creating fantastic programs, guys like me wouldn't have anything to create our work with!
Neil Gregory
Thanks so much!
Noel S Kennerley
Far superior
I am well impressed with the Ultra Screen Saver Maker, far superior to anything else I've used before. Have just recommended it to my colleagues and friends.
Jens Weiermann
Clean and simple interface
Just downloaded your Ultra Screen Saver Maker and must say I really like it! Especially the clean and simple interface.
Jason Hoekstra
I love your application
BossBabe
Feature/Function/Value — Screensaver Tops!
Based on description and outstanding ratings of earlier version, downloaded this screensaver. Within minutes I had a finished product. I'd spent over $300 on screensaver builder applications earlier but no solution for a complete product in less than 10 minutes. This one did the job!
Connie Foster
Great product!
Your instructions of use are top notch and what I set out to accomplish with my art was done. You guys made a great product here – cheers to you all!
Feather
Awesome!
Just wanted to let you know the Ultra Screen Saver Maker program is awesome! I downloaded several trial versions from CNET today and this one beat them all in ease of use and creation options. The huge plus is how quickly I made a sample screensaver with my graphics and sounds. After only a short time I decided to purchase the program and am very pleased. Thanks to the programmer for their work in this program creation!
Jack
Great bang for the buck!
This program is easy and works great. Good features for the price. Other programs same price with less and others with same features cost more. Stable, works well under multiple Windows platforms.
Rime Dragona
Nice program
It is a nice program. It has some very useful features, such as unlimited files, and the ability to put in sounds.
Vicer
This thing rocks!
I love this piece of software. It can do all the things it promises. But I do hope that they will improve the design. Over all it's great. I recommend it.
Allen Johnston
You have outdone yourself!
I had tried several screen saver maker programs before deciding yours was the best. Now with this release you have outdone yourself with the many additional features and improvements to some of the earlier ones.
Richard Kelly
Excellent!
I Have a Real Screen Saver Maker… Thank You!
Microaj04
Awsome Program
I've been working with screensaver maker for 2 months now and Ultra Screen Saver Maker is the best out there! Add as many pictures as you want + sound + movies + text + also flash files STRONGLY RECOMMENDED!!!
Sarah
Two very enthusiastic thumbs up!
This screen saver creator is not only easy to use, but can create screen savers that can be a mixture of animations, stills, animated text, and sound, depending on what you want. It beats all of the others I have tried. Two very enthusiastic thumbs up!
Programmer Plus
The Best By Far
Of all the screen saver creators I have tried…. and I've tried them all…. this is by far the best. Easy to use and well worth the registration fee. Comparible to most of the high end programs. A must have!!!!
Craig Knapp
Creates true *.scr files
I can readily recommend Ultra Screen Saver Maker, why? Unlike many so called screensaver creators which simply create a *.exe "presentation" type of file, Ultra Screen Saver Maker gives the user the option of creating a *.exe file or a *.scr (true Windows Screensaver) file. The *.scr file can be placed in the C:\Windows\System32 folder, then accessed like any standard screensaver from the Windows Desktop.
I found it very easy to add images, video, and audio clips to this program, it has a very intuitive interface. This is a great program for creating screensavers for distribution to friends and family, especially when considering the low $20 price.
Zipply44
Excellent!
While looking on the internet, I was searching for a good screensaver maker. After downloading several, I saw the limitations of features, and complexitiy. Ultra Screen Saver Maker provides an easy, good program for people of all ages.
JP DHADLI
The need of the moment
Very very easy and amusing to use
Peter
Fine
It offers all you need to build a screensaver
Rosanna
I love this software!
I have tried other screensaver makers, but this one is the best, so far.
Leslie Sharp
Cool screensaver creator!
Preview option is great.
Roger
Excellent!
It is so easy to use.
Winy
Very good program
James Potkukelkka
Simply the BEST!!!
Michael
This program is very nice screensaver creator
Saeid Momtahan
Really fantastic!
it is a really fantastic software. really fantastic!
Johnathan Bachelot
Easy to use, with good features, excellent features
What our customers like most in Ultra Screen Saver Maker
The avi and jpgs don't need to be distributed Some others limited you to about 4 pictures or much advertising. I have created 12 free zodiac screen savers and people download them every week. I really don't have a favorite feature. I like that it is VERY easy to use. It is very affordable, yet it appears to be so much more professional that I thought it would be. I like that you can make screensavers with .avi files. This software actually got me excited about going through all my family photo albums to create personal screensavers too. I told you that I couldn't choose just one thing that I like the most. I have one program that only will display around half of the file – and it is more costly than Ultra!
Ease of operation. Each step so simple that even my 11 and 12 year old Grandkids can do it.
Cheap, easy to use, actually creates decent installer and screensaver that works.
Ease of use – easy to teach others. We made 2000 screensavers over 10 days at a community event; we had about 10 different people involved and for anyone with reasonably basic computer literacy it only took about three or four screensavers before they were comfortable with making them. I had downloaded several s/s maker programs from Tucows – as it happened USSM was the first I tried. I immediately felt comfortable with it. However, I felt I should try the others, but none was came close to yours.
Easy to use, good effects, screensavers are a nice gift.
Flexibility in file types, ability to create screensavers from AVI files.
It has an easy look and intuitive interface. Also conatined all the options I needed.
It is so easy to use – with great results
Low price for the functions that we were seeking, very versatile and extremely easy to use, offers several features for a low price
Scrolling text, you can use smaller images and still get FULL SCREEN display.
Takes you step by step through stages and every feature you can use is within that stage (page). You do not have to go looking somewhere else for a feature nor ask yourself, am I using all that.
The ability to make a custom screen saver that can include both movies and pictures.
The creativity options are phenomenal! Music and effects of MY choice!
The ease of use. Easy for those not computer literate.
The fact that you can create video screen savers
The fact that you can make 100% original and personalised screen savers.
The possibility to insert the date and the time, plus the shuffle feature.
Tried about 6 other screensaver trials, but yours was just as easy to use and you let me make a complete screensaver with very little advertising in the finished product.
Very Easy and efficient to use
(1) Ease of use (2) Quality of images is retained
Although I have had a PC for many years I find that even a novice would find the installation and the ease of making your own Screen Saver an absolute delight and would recommend it to anyone.
I am a flash designer, so i think it's great that you can put in flash animations.
I had great fun putting together my first screensaver and it looks like a pro did it. Managed to save a theme that had no screensaver that I really enjoy. And it was so easy!
I like that we can add images and then text using various transitions.
I love it so much.
That I make my screen with my own graphics and music.
The fact you can create a screensaver in minutes with very little difficulty
The possibility to import text-files
Unlike some screensaver DYI engines – Ultra accepts ALL the pictures I ask it to add!