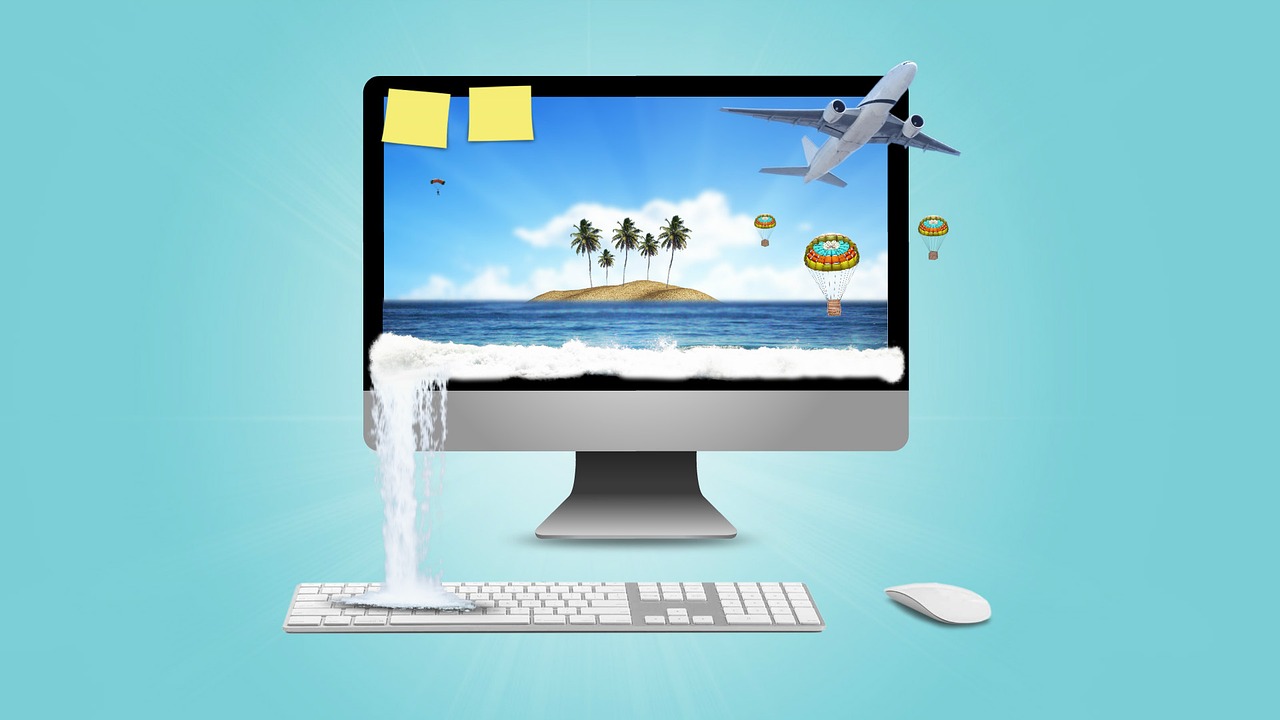 Are you bored of seeing the same dull display screen of your system? If yes then don't worry, because we have a solution for you and that is Ultra Screen Saver Maker, which allows the user to create Screen Saver quite easily.
You can do more than just add images. You can add sound effect, text, as well as videos without much effort.
The user needs to collect the media files that they want to add, preview them, and create a screen saver project with a single click. You can also use various fonts and effects on text and data.
Another great thing about the Ultra Screen Saver Maker is that you just need to type the web addresses or keywords and all relevant images on the internet will display in the screensaver.
Features
One major quality of this software is that it's very easy to use. Even if you don't know much about operating a computer, still you can create screen saver in a professional way.
The controls are given clearly on the Ultra Screen Saver Maker so that the user can comfortably get whatever they want. Other than then it's a perfect option for the home user.
You can add your friends, family, or personal images and create it as a screen saver and share it with your loved ones. This program grants the user an upper hand and lets them create whatever they can imagine.
Furthermore, the Ultra Screen Saver Maker can also be used as an advertising tool. You can create screen saver of different products and showcase them on various platforms. It also assists the user in displaying time, date, as well as a personal message in any color or font.
You can add multiples effects on text; organizations can design screensavers relevant to their websites. This program offers numerous images, audio, and videos formats.
The user can use images of JPEG, BMP, GIF, TGA, PNG, and TIFF format while the audio file supported by this software are MIDI, MP3 & WAV and you can use video file of MPEG, AVI or WMV format.
How to create screen saver with Ultra Screen Saver Maker?
Ultra Screen Saver Maker is the easiest screen saver application available for PC users. You don't need to be a professional to create a high-quality screen saver; only a beginner-level computer knowledge is enough.
Firstly, you need to install Ultra Screen Saver Maker and open it. At the left side of the software screen, you will see General, Effects, Images, Sounds, Movies, Text, and Web options. Select the relevant option that you want to include in your screen saver.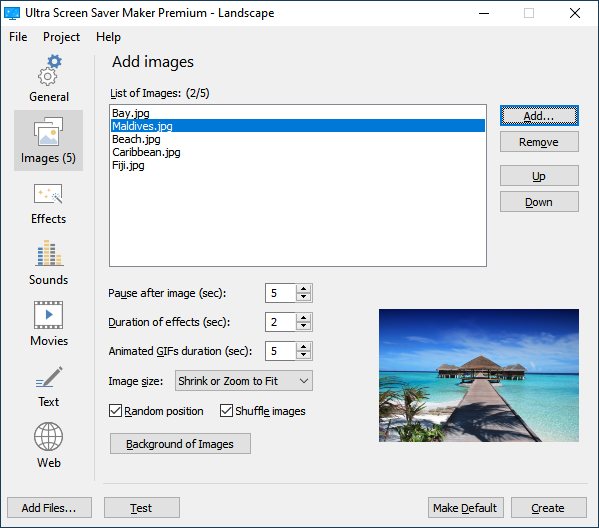 Import all the media files that you desire to add and then click on the Create option present at the bottom. That's it, you professional screen saver is ready. However, it's a paid software, but you can use it for free for up to 21 days.
Once you are satisfied with the software, you can get purchase the license. So try Ultra Screen Saver Maker and create screen saver of your choice.